Sterling & Knight Jewelry & Pawn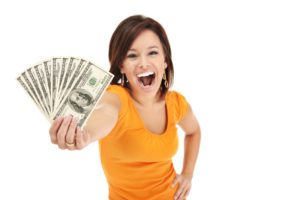 A Current Look at the Cash for Gold Boom
 Many people do not realize that there is an international gold boom taking place right now. The price of gold is up, meaning that gold's value has increased. Gold is at a 30 year all time high in value terms and cashing in on the current gold boom is something everyone can do through the process of buying and selling. Pawn shops, such as Sterling & Knight-Jewelry & Pawn, are inviting you to come in and get a jump start on this current gold boom. Our Illinois pawn shop brings 30 years of experience to the table, and we have experts here that can appraise your gold and get you the best collateral loan. We are aware the current gold boom is allowing gold prices to soar, and all this means is that you can obtain a higher loan amount, because your gold is worth more. It works all in the benefit of the customer.
There are several reasons why experts think the current gold boom is taking place. Hard economic times have hit Americans. The United States government is currently working overtime to keep deflation from occurring, and it is willing to go the distance to ensure that lower prices do not become a reality. Since deflation appears to be the rough waters the economy is wading towards, the U.S. government has decided to print more paper money and put this into circulation in order to cut deflation. Although more paper money is available for use, the price of gold stays the same. As a result, the value of gold goes up, because there are more bucks in circulation to pay for this gold. Since gold cost more, its value is augmented, and pawn shops are now competing against each other in a gold showdown. Past records have shown that gold has done very well in times of economic uncertainty. The government is printing out plenty of paper money to fund the war in Afghanistan, and this surplus of paper money means an increase in gold prices. Global demand for gold is at an all time high, but the actual global supply is low. Basic economics here lead us to the supply and demand concept, where if demand is up, but supplies are low, the value of that supply increases in reference to the shortage. This is what we are seeing right now with gold, and this is not exactly a bad thing in a worn out economy trying to catch its breath in order to recuperate. Some gold owners have already hit on huge profits thanks to the gold boom, and many more of us will also, as long as everyone gets in and starts playing the game.
Sterling & Knight-Jewelry & Pawn will give you accurate appraisals on scrap gold, dental gold, gold pieces, as well as, fine jewelry, rare coins, and sterling silver flatware. The current gold boom is allowing the buying and trade industries to relish in the business with many happy customers. Here at Sterling & Knight-Jewelry & Pawn, you can come in and get a no hassle collateral loan on your gold items. No credit check is needed, and we will give you instant cash loans and complete privacy. You can pay the loan off in 30 days, or if you require more time, no problem, all you have to do is pay the interest and renew the loan as often as you desire. We will take care of your gold until you can pay your loan off. You may just want to keep the money you got for your gold. No problem. We have a fair exchange policy here where we price your gold at its current value, give you instant cash, and never require you to pay back the loan. We will just keep your gold as a trade item for your cash. This is completely up to you. We buy, sell, and trade gold while providing loan services to our customers. If you need fast money, but do not have time to sit through all the difficult paperwork a bank loan requires, we can give you a quick, private loan in exchange for your gold pieces. Please come in whenever you can and have your gold appraised by one of our experts. You may be surprised to find out how much your gold is currently worth and how your gold can lead you on a path to riches in the near future.